Posted by Offroad Source on Mar 8th 2023
Understanding Wheel Offset and Backspacing | Jeep Wheels
Buying new wheels for your Jeep can be an exciting feeling. However, There are a few things you need to know before you start. Buying the right wheel the first time can be done with a little research. In this guide we will go over Wheel Offset and Backspacing for Jeep Wranglers.
So, what is wheel offset and backspacing?
They are measurements that determine how far into the wheel well, or farther out, the wheels will sit when installed on your Wrangler.
---
Wheel Offset is the distance from the centerline of the wheel to the wheel mounting surface, which bolts to your hub assembly on your Jeep. Wheel Offset is Measured in MM and is a determination of how far out your wheel and tire will poke outwards, or in some cases tuck back into the wheel well. Offset is commonly a negative number in those wheels that are made to sit out past the outer fender.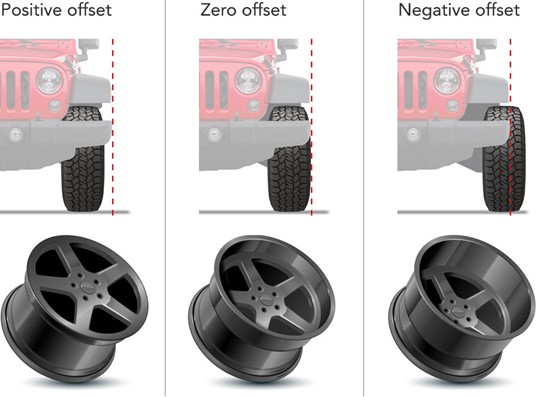 Wheel Backspacing is the distance from the wheels mounting surface, to the rear, or inside lip of the wheel. It is commonly measured in inches. Wheels with more backspacing will not have as much inside wheel clearance, and will likely rub suspension components, or other obstructions. The less backspacing a wheel has means more room for clearance of these objects, and are also made for lifted jeep's and large tire setups.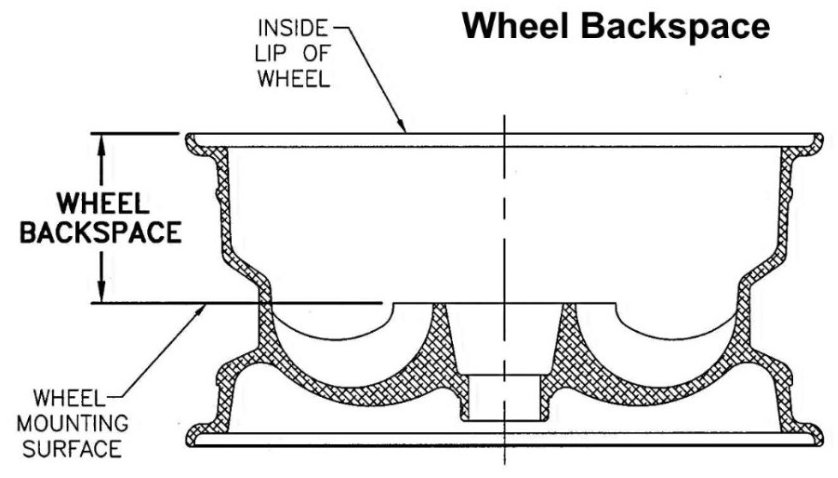 Determining the correct wheel backspacing and offset for your tire and wheel package can be a daunting experience. Here are a few tips and tricks to easily get your correct measurements and leave the worries and scientific calculations to the professionals.
Check the specs on your Jeep's Lift Kit- Jeep Lift Kit manufacturers know that when a consumer purchases a lift kit, it is very likely that they are installing a wheel and tire package. They have done the hard work for you, and gave you the measurements for the wheel and tire to properly fit with no rubbing. We have this listed for lift kits on our website, or you can check the manufacturers website.
Shop around for Jeep wheels on our Website- Yes that's right, we have also done our homework and own real time testing with what fits and what doesn't , So when your shopping for new wheels and tires, Just select from our product filters your lift height(Or the height you plan on installing) and it will automatically show you wheels that will fit, along with the corresponding tire size.
View our photo gallery-We upload new Jeep builds Weekly, Not only is this a cool photo gallery to browse around while looking for styles, but you can also view the spec's and measurements of the wheel and tire packages used, and lift heights and brand installed.
---