Looking to purchase Wheels and Tires for your Jeep Gladiator? Great. This Guide is the Complete Buyers Guide for your 2020-Present Jeep Gladiator.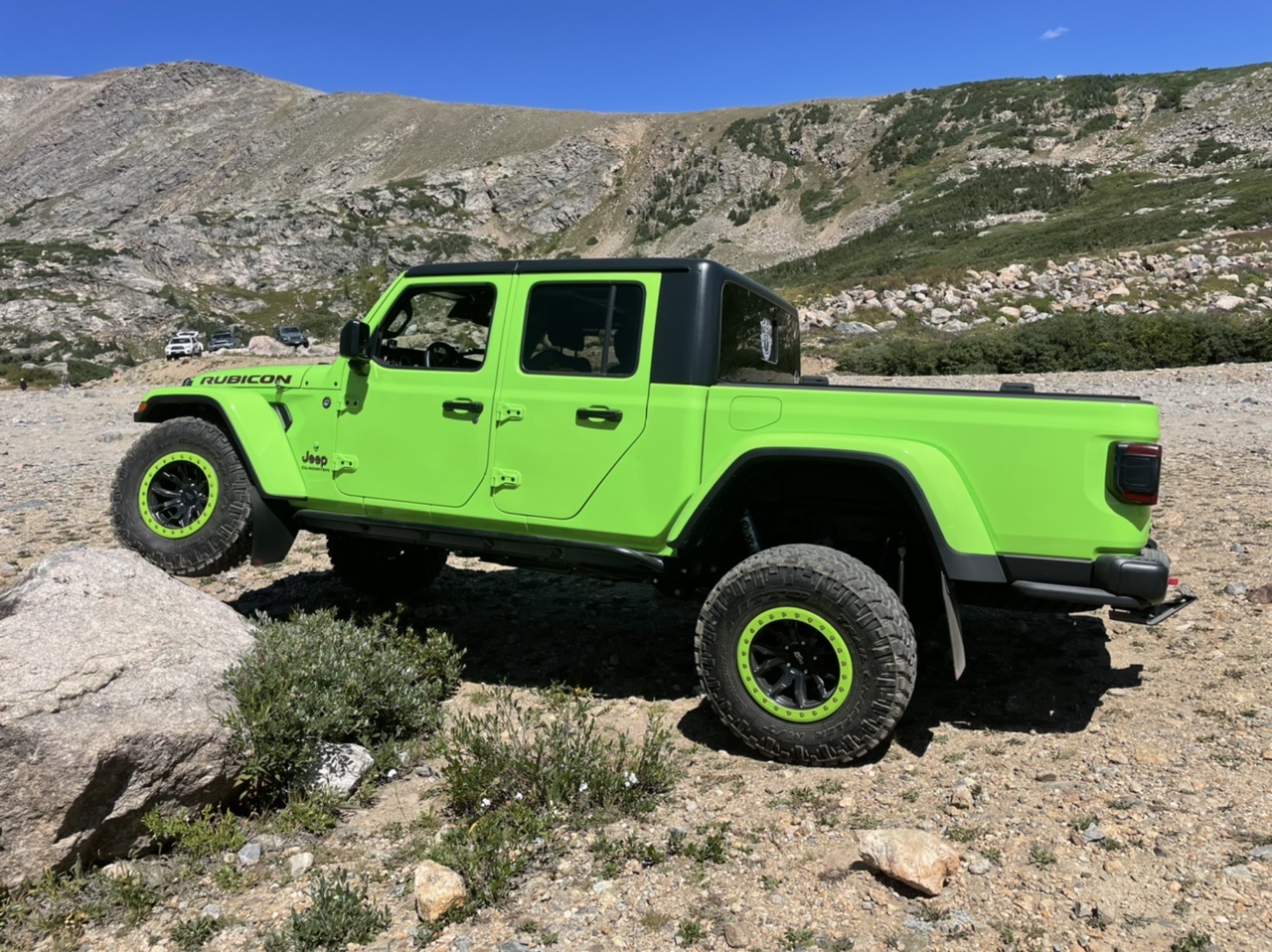 View This Gladiator and More on our Jeep Gallery Page The best resource is always what your fellow Gladiator owners are running. Our gallery will show you the Suspension Height, Wheel Specifications and Tire Measurements. We have scattered forums, groups and local shows to bring the best Gladiator photos and information all in one place, to help you decide on the best purchase of wheels for your Jeep Gladiator.
Buying Wheels
When it comes to the best Jeep Gladiator wheels, you have a wide range to choose from. So keep these things when choosing new wheels and tires.
Budget: Jeep Gladiator Wheels range from 200$-1000$ each depending on the wheel type and size.
Availability : In a hurry? No problem we have thousands of wheels in stock across several warehouses to ensure that when you order an in stock wheel and tire package, it gets to you fast!
Wheel Diameter: We recommend if your Gladiator came stock with a 17" Wheel you purchase a 17" or larger diameter wheel in order to ensure it clears brake and steering components. We also recommend if you have a Gladiator with factory 18" inch diameter Wheels that you purchase 18" or larger wheels.
Appearance: We have so many styles to choose from Gloss Black to Bright Red's and blues, When shopping for wheels you may want to narrow down your selections by choosing a style/color that best suits your Jeep.
Correct Fit : Wheels for your 2020-Present Jeep Gladiator will have a 5x5( 5x127) bolt pattern.
View Our Gallery Our Jeep Gladiators on our website Gallery will have images along with the Jeep Gladiator build specifications. These are real owner builds and we have collected this information over time to help you make better purchases for your Jeep. Submit your own photos once you have your setup all installed and be apart of a growing Jeep owners resource, Chances to win Free Parts, Gas cards and future discounts!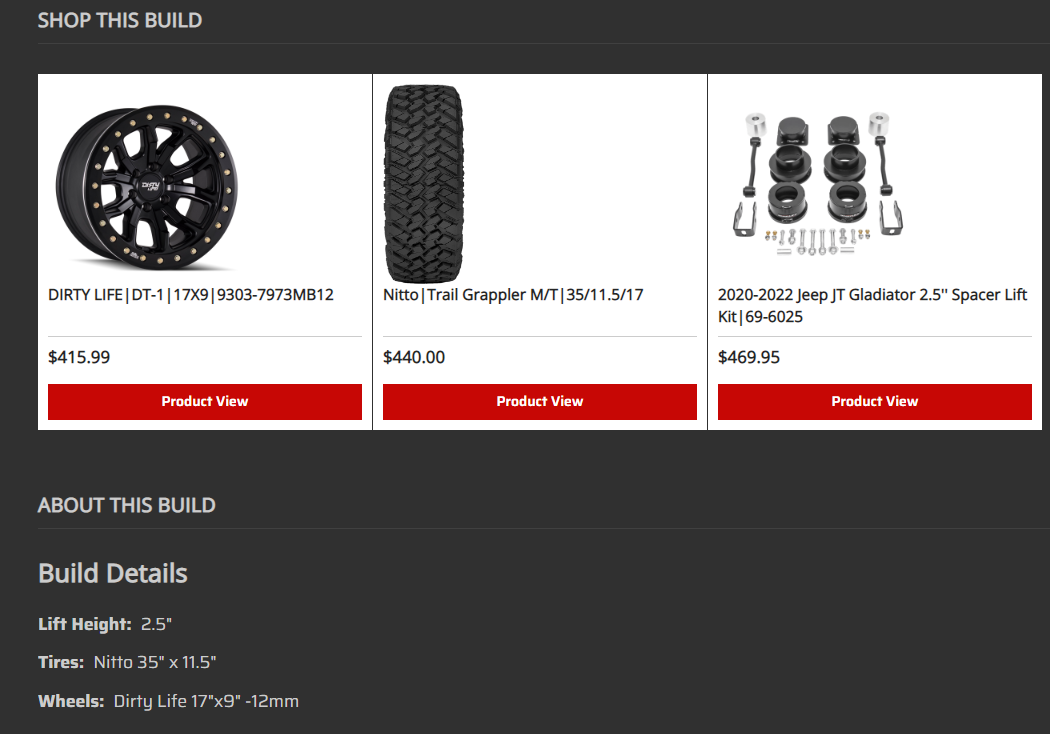 Choosing the right tire for your new Gladiator Wheels
Lift Height : Some trim levels on Gladiators will allow you to run up to a 35" tire on stock suspension. If you are looking to go any larger tire size than 35" it is recommended you run a lift kit. We have several to choose from on our website. You can also view our Jeep Gallery to see Gladiator's with Lift, Tire and Wheel Packages already installed.
Product Links for your Jeep Gladiator | In Stock Items Delivered in 2-5 Business Days | Free Shipping
Jeep Gladiator Top Rated Suspension Lifts