Looking to raise your Jeep Wrangler? It's easy to do! With this Teraflex 2.5" Coil Spring replacement kit you don't need to worry about needing to buy extra parts, It comes with everything you need to safely lift your JK. This kit is durable, reliable both on and off road and works with up to 35" tires with no fender modifications
So lets face it, Most of us need to have a reliable point A to point B Jeep Wrangler, with the ability to play on the trails for the weekend but also not sacrifice ride quality or safety when we are travelling down a public highway. There are definitely right and wrong ways to do things and today we are going to highlight the right way of doing things without sacrificing any quality.
The Teraflex 2.5" Lift Kit with replacement shocks for your 2007-2018 Wrangler JK is going to be the best overall option when it comes to lifting your wrangler. This kit will allow you to run up to a 35" tire on your Jeep comfortably.
We choose this kit as the best choice when it comes to buying a lift kit because it includes everything needed, and comes with some very good shocks to maintain that good smooth ride.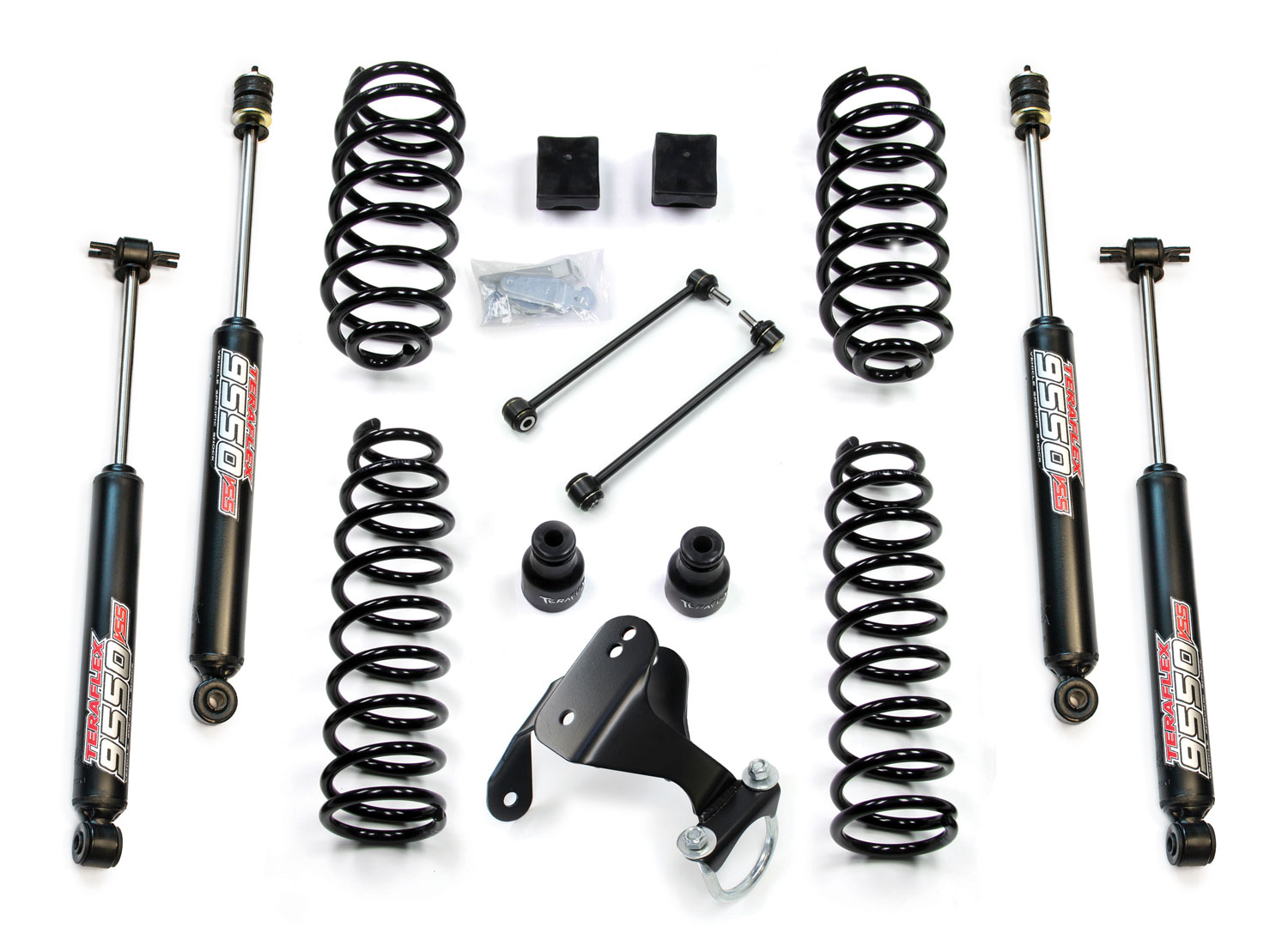 Buy this Kit Here
How hard is it to install? Well, if you have a good set of tools, a garage and are ready to read the instruction's included you are ahead of the game. But if you need any help you should check out this detailed install video one of our good customers sent us of him installing this exact kit in his home garage! Don't forget to hit the subscribe button for other good Jeep videos with helpful tips and tricks to getting the most out of your rig!
Easily clear 35's on your Jeep Wrangler! The Jeep below is running 20x9 Fuel Assault Wheels and 35" MT Tires. No clearance issues! They have installed the 4 Door 2.5" Teraflex Suspension Lift.